Plumbing Services Near Orlando, FL
from Choice Plumbing
Ask about our $39 repair diagnostic service include same-day-service
Plumbing Services Company serving the Orlando, FL and Central FL. 24 hours a day.  Our Orlando Plumber provides same-day plumbing repair service 24\7.  Our service is affordable, reliable and friendly.  We specialize in unclog and drains cleaning, water heater repairs and toilet problems.
Plumber in:
Our Plumbers are skilled and equipped with the latest technology such as drain-pipe camera, drain and sewer cleaning snakes, water heater testing equipment and all plumbing parts and supplies need to get your plumbing problem fix fast.  You can trust our licensed plumber with solutions for all your plumbing needs.
Water Heater Repair & Installation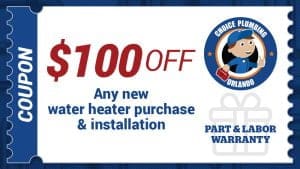 clogged drain and drain cleaning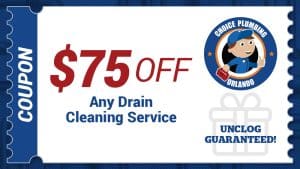 Guaranteed drain unclogged service, local plumber with drain cleaning skills and tools to quickly fix any drain problem any time.  More about our Drain Cleaning and Rooter Plumber. Ask about our $75.00 Discount on drain repairs and cleaning.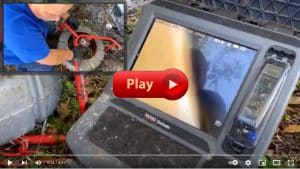 Plumber in Orlando, FL and Central Fl.
Plumber in Orlando also available in Winter Park, Winter Garden and Central Florida. Choice Plumbing Orlando provides skilled plumbers for any plumbing repair you may need. The following services are available 24/7 in Orlando and in Central Florida:
New Water Heater Starting at $20.00 Per Month
Water Heater and Tankless Water Heater repair and installation by a certified water heater plumber.  Do you need a new water heater installed with warranty by a certified professional? Fast affordable service available 24\7.  We repair and install any water heater brand or type.
Tank Hot Water Heater
Tankless Hot Water heater – On-Demand Water Heater
Hybrid Water Heater
Water Heater Installation (even if you purchased it elsewhere)
Drain cleaning rooter plumber in Orlando and Central Fl. that will unclog any drain and clean sewer pipe.  Service is guaranteed to fix slow drain and clogged toilet, sink, shower or bathtub. Emergency unclog drain cleaning is available 24/7.  We unclog any drain any time!
leak in pipe, faucet or drain can be repaired by our plumber fast.  Our plumbers are available 24 hours a day and 7 days a week.  Certified, skilled and equipped to repair any emergency plumbing.  water leak service and repair page
Toilet plumbing repair and installation of any kind or brand. Plumber for any toilet problem or brand.  Orlando plumbing service with a 1-year warranty on parts and labor.  Call us for any toilet emergency and trust that we can fix it.
Sewer drain plumber in Orlando.  Our technicians have the latest technology like hydro-jetting machine and sewer drainpipe camera that shows you the inside of the drain line problem. Call our sewer cleaning service at 407-422-7443 or go to sewer and drain repair service
Commercial plumbers for restaurants and retail facilities. Choice Plumbing is a Florida Certified Plumbing Contractor that is licensed and insured. Our commercial services include:
Restaurant Kitchen and Bathroom Drain Cleaning Rooter Service
Bathroom Plumbing Repairs
Kitchen Plumbing & Fixture Installation
Hydro-Jetting
Sewer Cleaning & Repairs
Hot Water Heating Solutions & Repairs
Emergency Plumbing Service
Emergency Plumber in Orlando and surrounding available 24\7 for any emergency plumbing need. Fast response and same-day service provided at no extra charge.  Get a plumber that is skilled and equipped with the technology and parts to quickly resolve any plumbing emergency caused by clogged drain or toilet blockage, broken pipe, water leak, slow drain or water heater.  Call 24\7 for residential and commercial plumbing service in the Orlando area.
Learn More: How to Choose a Plumber in Orlando and Central Florida
Emergency Plumbing Tips: Plumbing Emergency Situation Handling Tips