SEEING IS
BELIEVING
KNOW BEFORE
YOU PAY!
ready for
ANYTHING!
Our most advanced
drain cleaning solution
CALL NOW

407-422-7443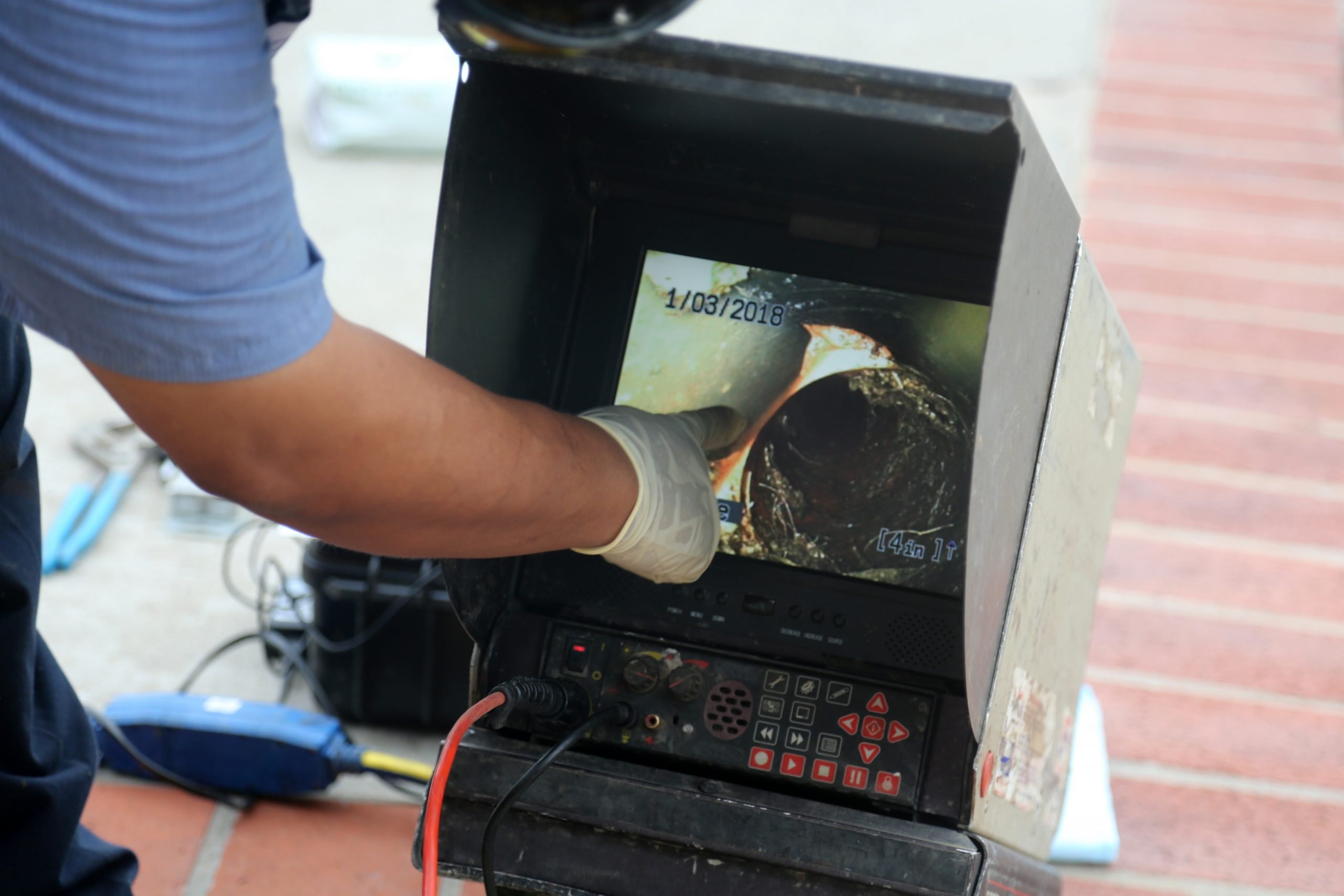 Sewer Drain Cleaning and Repairs
Sewer drain cleaning is needed when you notice that all the drains in your home are draining slow or behave as partially clogged drains. Since all your home drains are flowing into one main sewer drain, a clogged main sewer will cause all home drains to back-up or slowly drain.  Main sewer drain pipes are often breached by roots or simply crack from age.  A professional plumber must inspect your sewer drain pipe by inserting a camera into pipe.  The advantage a homeowner has when using a plumber equipped with a high-tech sewer camera is the ability to see proof of sewer clog source, materials and exact distance up or down the line where damage to sewer pipe line is. If you searched a drain cleaning or unclogging plumber near me and need an emergency plumber for your sewer or drain cleaning call our Drain Cleaning Emergency Hotline at 407-422-7443
Sewer Drain Pipe Cleaning
Sewer drain pipe cleaning in Orlando requires a professional inspection by a licensed plumbing contractor.  Although, cleaning a main sewer drain pipe is not a regulated plumbing task, a replacement of an existing or damaged main sewer pipe line is a task requiring a certified plumbing  contractor and permitting and inspection by your local municipality.  Clogs in your home's main drain can be snaked loss or in some cases will requite hydrojetting "jetting" the inside of the sewer drain pipe line.  In Orlando Choice Plumbing is a licensed and insured Florida Plumbing Contractor with the technology and plumber to snake or water jet clean your sewer drain pipe.
Using a licensed and insured plumber will assure proper professional repair with the oversight and inspection of the local municipality
Clogged Drain Cleaning Service
Clogged drain cleaning is a common problem which most like is isolated to a single drain or plumbing fixture in your home.  A clogged toilet or clogged shower may simply drain slowly or not drain at all due to constriction or clogs from hair, soap scum, sanitary pads or items flushed by accident.  When plunging your drain doesn't relieve the drain stoppage a drain snaking method maybe used.  A professional drain cleaning plumber may need to remove your toilet from the floor or open your sink drain to access the source of the blockage in the home's drain pipe line.  In some cases the plumber will access you toilet drain from the roof vent for quicker and thorough toilet drain cleaning. Our plumber can unclog your toilet drain, sink drain, shower drain and bathtub drain.
New Main Sewer Drain Pipe Installation
WARNING! Damaged sewer pipe? Read this carefully as the replacement of a sewer pipe could be a mistake which will cost you a lot of stress and money.  A main sewer line is a plumbing project that should only be done by a licensed plumbing contractor who must pull a permit from your local municipality.  A licensed plumbing contractor which is registered with your municipality will pull a sewer pipe line permit prior to any work is done.  The project will be done by a professional licensed and registered plumber that is insured and it will be inspected by your local municipality's inspector for YOUR PROTECTION!  The risk of replacing your sewer pipe without a plumbing permit from your city or county is a huge risky mistake.  If you need to replace your main sewer pipe or need a second opinion about your sewer pipe, call Choice Plumbing in Orlando for a free consultation and a no obligation free sewer pipe estimate.