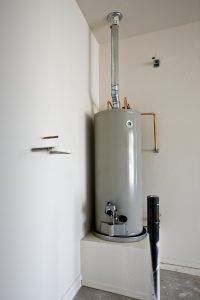 Water Heater Repair & Installation
Water heater repair is fast and affordable when using a licensed professional water heater plumber.  A water heater repair technician like that which is dispatched by Choice Plumbing in Orlando, has all the tools and parts to diagnose, repair or replace your water heater.  Water heater leak or water heater malfunction can be quickly repaired alleviating the stress and water damage to your home.  If you searched a water heater plumber near me and need an emergency plumber for your water heater problem call our Plumbing Emergency Hotline at 407-422-7443
Electric Water Heater
Electric water heater repair can be done by a professional plumber that is trained and understand the water and electrical system of a water heater.  Often, unless for a viable water leak, a water heater my have encountered an electrical failure in the heating element, timer or thermostat.  An electrical and mechanical inspection of the water heating unit must be thoroughly done using the proper diagnostic tool prior to any repairs or replacement.  If your water heater tripped the electrical breaker, leaking water or is not heating properly call a licensed professional plumber.
Gas Water Heater
Gas water heater and gas water boiler are dangerous if improperly functioning or maintained by an unqualified technician.  Gas water heaters are more complex than electric water heaters due to safety and fire protection design.  If you have a gas water heater which needs repairs or maintenance you should seek a plumber that is certified and licensed to work on LP and Natural Gas Water Heaters.
Tankless Water Heater
Tankless water heater repairs for no hot water flow are most commonly caused by ignition or flame failure, air inlet or exhaust restriction.  Other service needs may be due to mineral build-up or system overload.  Choice Plumbing in Orlando is a certified plumber for gas or electric tankless water heater with the ability to repair or replace your water heater.