Water Heater Installation Quote
Enter your details in the form and we will respond immediately.
Water Heater Installation Quote
Enter your details in the form and we will respond immediately.
Water Heater Installation
Water heater installation service that is affordable, guaranteed and with a warranty. Choice Plumbing Orlando is a full-service plumbing service company that provides expert water heater installation service. We'll work with you to find the perfect water heater for your home and install it quickly and efficiently. Plus, we offer competitive rates and financing options available.
You Buy – We Install
Do you need a water heater installation only? Choice Plumbing Orlando provides a professional water heater installation service, even if you buy your water heater elsewhere! You can buy your water heater anywhere you want, and we will provide you with an installation only service.
We have a same-day and emergency water heater service available 24\7 near Orlando, FL.  at no extra charge.  Give us a call today for all your water heater needs!
Call our Plumbing Emergency Hotline at 407-422-7443
What Kind of Water Heaters We Install?
Choice Plumbing Orlando can install any water heater type, size or fuel. We are a Florida State Licensed Plumbing Contractor with certifications in plumbing and gas plumbing.  We can install electric or gas (LP-NG) type water heaters.  Water heater types we specialize in:
Tank Water Heaters (Tradition Water Heater)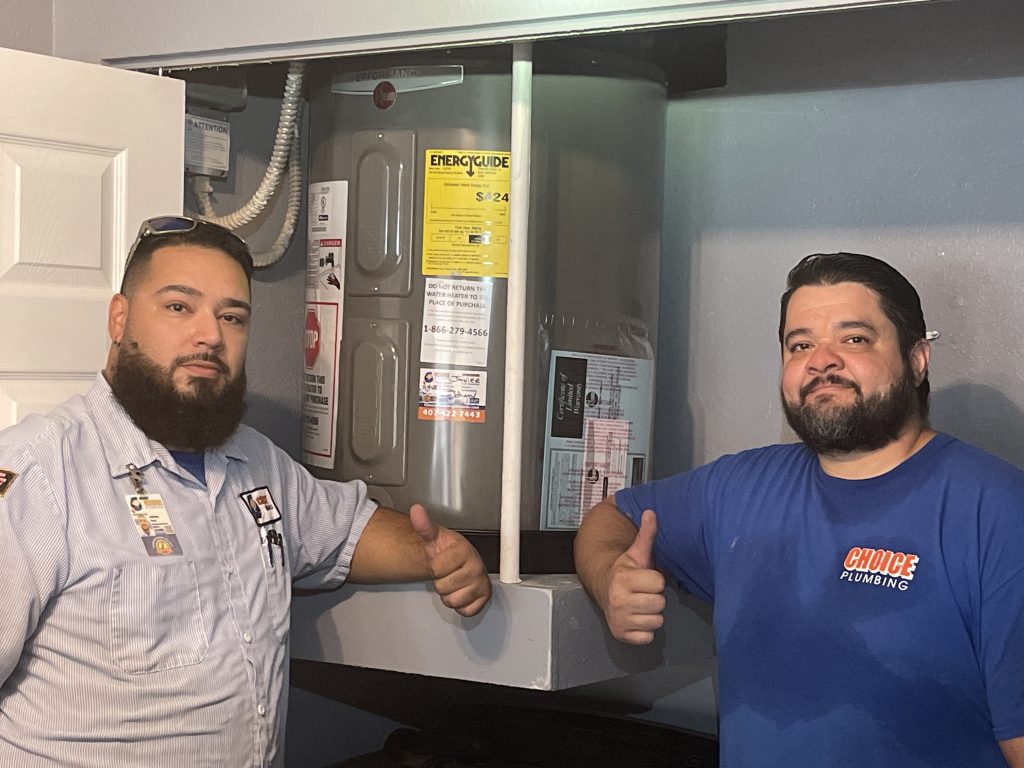 A tank type water heater is the most common and traditional water heating system. It heats water and stores it in a tank until it is used. Tankless water heaters are becoming more popular, but many people still prefer tank type water heaters because they are less expensive to install and maintain. They also provide a constant supply of hot water, which is great for households with high demand.
A O Smith
State
GE
Whirlpool
Rheem
Bradford
Westinghouse
Tankless Water heater Installation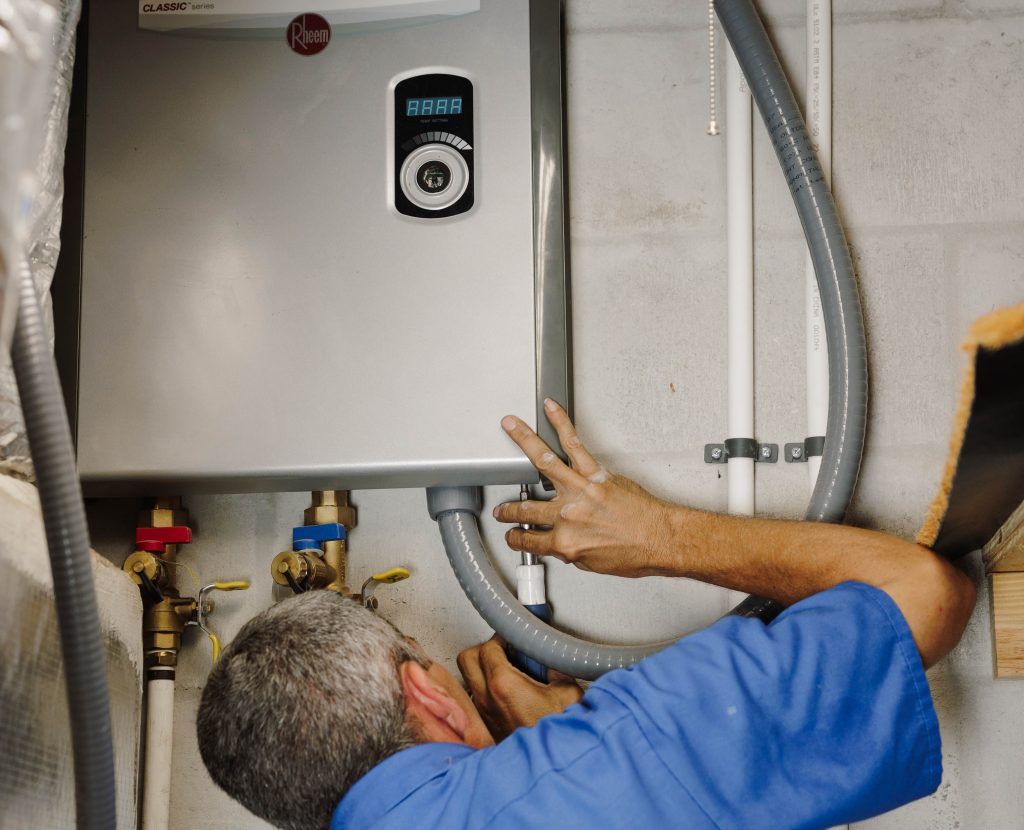 Replace your old conventional water heater with a tankless water heater and save money and space.  Tankless water heaters heat water with less energy cost and are compact in size. These units have the ability to serve your entire family or even a busy restaurant.  We are certified and licensed to provide you with sale and installation of the following tankless water heater brands:
Rinnai (recommended)
Navien (recommended)
Rheem
EcoSmart
Stiebel Eltron
Titan
Bosch
If you don't see your brand in the list above, please call our service department for details and availability 407-422-7443
If you're considering a new tankless water heater, it's important you understand the differences between tank and tankless models. Tank-style heaters come with an available supply of hot water, from 30 gallons to 80 gallons.  while with on-demand warmth from a tankless setup, no holding tanks are required! No matter which type you choose, there are limitation and advantages.  If you are not sure which type of water heater is best for you, read this article about Tank Water heater Vs. Tankless Water Heater. 
Hybrid Water Heater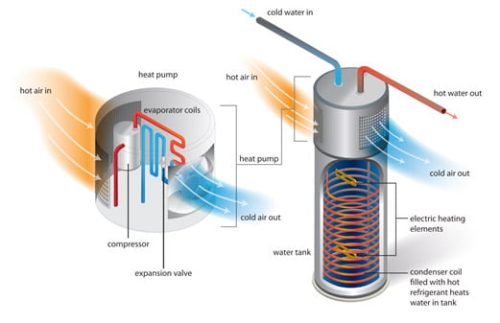 Hybrid electric water heaters are a great way to save energy in your home – they can be up to three times more efficient than conventional ones! Instead of creating their own heat, these 'heat pump' versions capture the warmth already existing around them and transfer it into hot water for your tap. Considering that 20% of electricity costs usually come from the heater, making this small switch is surefire way lower those bills while still enjoying warm showers all year round. You can read more about Hybrid Water Heater and how it works here
On-Demand Tank Water Heater
The Future Is Here!
It's a revolutionary water heater that has changed the game. The Essency EXR is one tough cookie – go ahead and try to put this 55-gallon electric tank to its limits; it packs the power of an 80 gallon, while being made with polymer material designed for up to thirty years of reliability! Plus get ready for total convenience via your phone app – monitor output temperature and level without ever leaving your couch. Get ready experience hot water like never before…the way you've always wanted it!
Water Heater Installation Only (Installation for your store-bought water heater)
Water heater installers are available for your own store-bought unit.  If you purchased a water heater from Home Depot or Lowe's and need a professional water heater installer, we can help you.   Our installation service is licensed, insured and certified and comes with a 1-year warranty.
Water Heater Help Articles:
If you've got a water heater problem and need help, check out these helpful articles.   Easily understandable information on all kinds of common questions and issues related to water heaters. So before replacing or repairing your old water heater read up – it could save you some time (and money!):
Is It Time To Replace My Water Heater
The Truth About Tankless Water Heaters