The Most Common Plumbing Emergencies
Author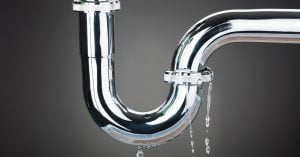 Plumbing Emergencies
At Choice Plumbing, we know that plumbing emergencies can happen. That's why we have our 24-hour emergency plumbing service available so you can get an Orlando plumber when you need them the most.
Today, we've compiled a list of some of the most common plumbing emergencies that can happen, and why they might happen. Learn more about these emergencies and find a team of Orlando plumbers you can rely on for all of your plumbing needs!
The moment an emergency happens, don't hesitate to contact our Orlando plumbers! And don't forget — just because you're not experiencing an emergency doesn't mean you don't need routine maintenance for your plumbing. Schedule an appointment today!
Common Plumbing Emergency Types
While this list is not all-inclusive, it includes some of the common emergencies you might experience where you need to call an emergency plumber.
Clogs
From your sink to your toilet or shower, pipes can get clogged for a variety of reasons, including:
Flushing improper materials
Broken or improper garbage disposal
A clump of hair
Roots growing into the pipes outside
A buildup of minerals
Excess dirt or soap stuck in the pipe
Clogged pipes can be scary, especially if they're preventing drainage or causing a backup of sewage or water into your home. As soon as you notice a clog, stop using the water and call Choice Plumbing for emergency plumbing services!
Leaky Water Heater
If your water heater is leaking, you might be paying too much for your water heating. When a water heater leak is left unfixed, it can cause damage to both your home and water heater, getting to a point where you will have to replace your water heater instead of just fixing the leak.
But how do you know if you have a leaky water heater? Some signs you can look for include:
Rust-colored water
Not enough hot water in your home
A rumbling noise coming from your heater
Damp spots around your water heater or mold
If you can't find a leak from your water heater but you're experiencing some of those signs, it might just be time for a new water heater. Overtime, water heaters can break and need to be replaced. If you have a home with an older hot water heater and you're not getting as much hot water as usual, or if your hot water heater stops working altogether, contact Choice Plumbing for an emergency replacement or assistance!
Broken Water Pipes
A broken or cracked water pipe — whether inside or outside your home — can be a scary emergency for any homeowner. Pipes can burst for a variety of reasons, including temperature, tree roots, mineral build up, change in water pressure, and more. No matter how your pipe burst, you need to get a burst pipe repaired immediately. In moments like that, make sure you call your emergency plumber immediately!
Sewer Line Blockage
While a clog usually affects one drain or pipe in your home, a sewer line blockage can affect the water flow to your entire home. If you notice that more than one drain or plumbing appliance is backing up or not receiving water flow, that might be a sign of a blockage in your sewer line. While this might not always be an emergency situation, if you have multiple drains backing up into your home, you're going to need emergency assistance. Don't hesitate — call your Orlando plumber the second you notice a problem!
Water Heater Repair and Other Orlando Plumbing Emergencies
We know that this list doesn't cover all of the emergency plumbing situations you might encounter. But we hope that this list helps familiarize yourself with some of the possible emergencies you might experience with your plumbing.
If you encounter any of these problems, or a different plumbing emergency, contact Choice Plumbing Orlando Emergency Service at 407-422-7443  as soon as possible. We have our team of Orlando plumbers available 24 hours a day to give you the emergency assistance you need!