Home Buying Plumbing Inspection: Avoiding the Hidden Dangers
Author
Home Buying Plumbing Inspection: Avoiding the Hidden Dangers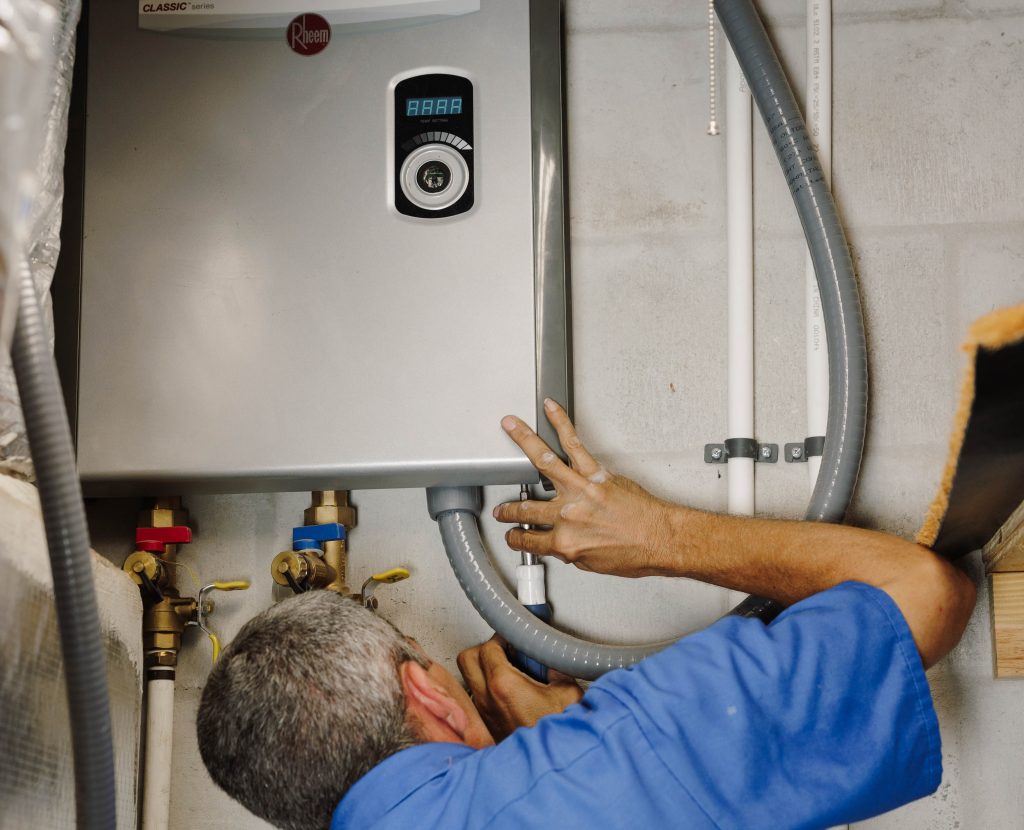 In July 2022, 511,000 homes changed hands across the US. Thousands of excited buyers are now currently setting up their new homes, making them their own. But among them will be people crying into their coffee, wishing they'd gotten a plumbing inspection first.
A plumbing system inspection may be the last thing on your mind when house hunting. But it can make the difference between getting a home you love and can afford and buying a money pit.
What kind of problems can a plumbing inspection help you to avoid? What does one involve? Let's take a closer look together.
Why You Should Inspect the Plumbing System Before You Buy a Home
At the most basic level, you need a plumbing system inspection to check that everything works before you move in. On moving day, you'll have enough on your mind already. You don't want to discover at that point that the toilets don't work, you've got a leaking sink, or the water heater is broken.
On a more serious note, it's important to check that there are no serious problems with the fundamental plumbing systems of the house. We're talking about the water line, the drains, and the septic tank connections, if applicable.
A regular home buying inspection will include a basic plumbing check. The home inspector will normally look for:
Signs of leaks
Sinks, toilets, showers, etc. all working
Water heater functionality
However, the home inspector is usually not a qualified plumber. A plumbing inspection will go into much more depth. It'll include a home sewer inspection, which can show up any potentially costly issues.
This can give you the opportunity to negotiate with the vendor before you complete the sale.
Common Plumbing Problems for New Homeowners
Even if you get a home inspection before buying, it's common for new homeowners to run into plumbing issues. The most common are:
Clogged Toilets
When you buy a home, you've got no idea what the previous occupants were putting down there. Hair, wipes, and even diapers have been found in clogged toilets. If you don't get a home sewer inspection, you may find that your pipes have root damage.
Leaky Faucets and Pipes
Leaky faucets can drive you insane. Plus, they waste gallons of water. Leaky pipes are even worse as they can cause structural issues, soaking the floors and ceilings.
Poor Water Pressure
Older homes often suffer from poor water pressure. This may not seem like a big deal, but it'll soon become a major annoyance. The problem could be demand in the area, but it could also be pipe leaks and old pipes that are clogged with mineral deposits.
Old Pipework
If you're buying an older home, the pipework may be past its best. In time, cast iron pipes break down. Copper piping may corrode if it's in an acidic environment.
Repiping a home is very costly, so it's important to be aware of all issues before you close on your new home.
Plumbing Inspection Checklist
An in-depth plumbing inspection will include the kind of checks a home inspector carries out. The following are several checks a plumbing inspector will make that would not be included in a basic home inspection.
Sewer and Drain Camera Inspection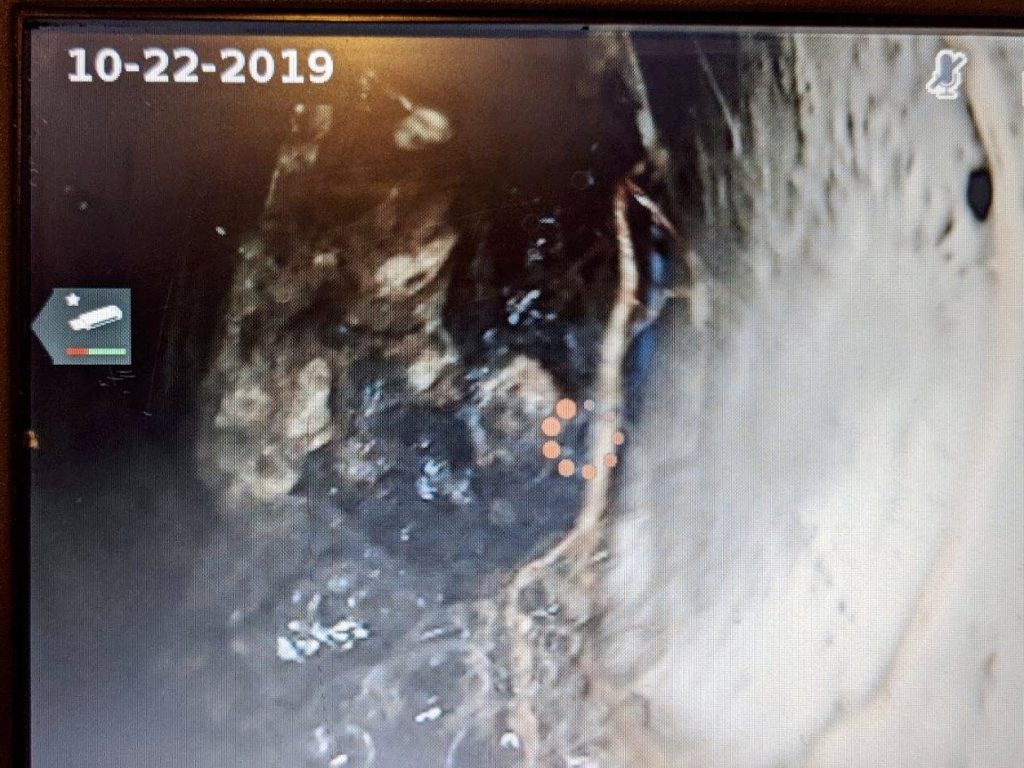 The only way to be sure of what's going on in your drains is to get a camera inspection. The advantage of a drain and sewer camera inspection is that they can identify exactly what is blocking the pipes and where the blockage is located. They can identify issues such as root damage which is impossible to assess any other way.
If the property has a septic tank, this will check that there are no blockages or seepage going on.
The camera inspection allows the plumbing inspector to include specifics in their report and provide a repair estimate.
Leak Inspection
Sellers are required to disclose any water leaks, but it's possible that they are not even aware of them. A professional plumbing inspector can run a test with the water meter to determine if there are any hidden leaks.
They will also inspect all plumbing fixtures and the surrounding areas. They'll be checking for current leaks or unresolved damage caused by old leaks.
Water Heater
The water heater may be working but that doesn't mean it's in great condition. A plumbing inspector will check for signs of corrosion, mineral build-up, and leaks. If it's coming to the end of its working life, they can advise on the cost of replacing it.
Plumbing Inspection Near Me
Currently, there are 124,521 plumbing businesses in the US. But that doesn't mean that you should Google "plumbing inspection" and choose the first one that appears on the list.
First, look for a reputable plumbing company based in your local area. The advantage is that these companies know local plumbing codes inside out. They also know the local climate and common plumbing problems in the area.
Choose a plumbing inspector who is licensed and insured. You're asking them to inspect a property you don't currently own. You need to show the vendor that the company is qualified and insured to put their mind at ease.
Finding a Reputable Company
The best plumbing companies will have a great rating with the Better Business Bureau (BBB). The highest rating is A+. The BBB bases its ratings on several factors, including:
Complaint history
Time in business
Transparent business practices
Licensing and government actions
Customer reviews also matter. Head to independent review sites to read the unvarnished opinions of former customers. They also give you a chance to see how the company responds to negative reviews, which tells you how seriously it takes customer service.
A Comprehensive Report
Before choosing a plumbing inspection company, ask to see a sample report. The most comprehensive reports will include:
Video from sewer-line and drain inspections
Recommendations:

Water heater condition and replacement
Plumbing fixture replacement
Water line corrosion
Local code violations and potential repair costs
This report is invaluable. It can help you to negotiate the sale price with the vendor. If negotiations stall, it may allow you to back out of buying a very expensive house!
The Importance of a Plumbing System Inspection
Getting a plumbing system inspection is a smart move for any homebuyer. It means you know exactly what you're buying. It also gives you concrete information you can use to negotiate the sale price with the seller.
If you're in the process of buying a home, let Choice Plumbing Orlando carry out a plumbing inspection for you.
We're the best-rated plumbing service in Orlando. We've been working with Florida codes for over 20 years. We'll provide a comprehensive report that will give you peace of mind.
Call us at (407) 974-7743 or reach out online today!
More Articles: